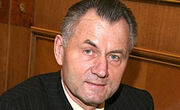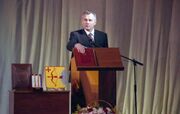 Шаклеин Николай Иванович родился 20 декабря 1943 года в деревне Коршуниха Просницкого района Кировской области. с 16 лет работал токарем и слесарем на Кировском заводе имени 1 мая. В 1973 году заканчивает заочное отделение юридического факультета Пермского государственного университета.
Май 1986 г. - прокурор Кировской области;
2004 - 2009 гг. - губернатор Кировской области;
2009 -2011 гг. - член Совета Федерации от исполнительного органа государственной власти Кировской области.
Ad blocker interference detected!
Wikia is a free-to-use site that makes money from advertising. We have a modified experience for viewers using ad blockers

Wikia is not accessible if you've made further modifications. Remove the custom ad blocker rule(s) and the page will load as expected.